Two-bedroom unit with a deck view
Posted on Sun January 17, 2021.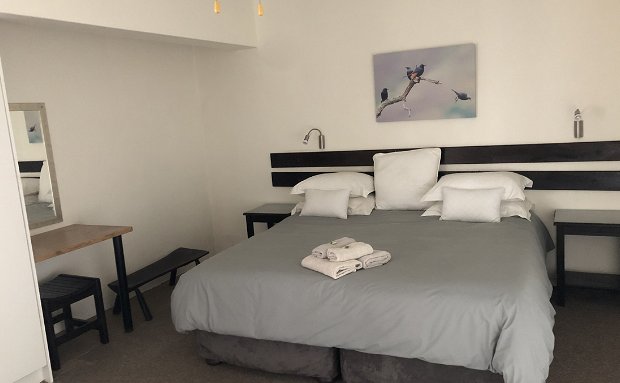 The Starling Unit is a spacious two-bedroom unit. Highlight is the little wooden deck with a weber to braai and chairs and table overlooking a gorgeous view of the river and hills. Fabulous for that sundowner in the evenings and an early morning cup of coffee.....
Going into the second wave, we are continuing with our maintenance schedule, albeit slower than we would have wished. We are indeed lucky that we can take in guests even though we have had to postpone all events for January 2021.. We did have a couple of excellent months leading into this shutdown from August 2020, so we are keeping everything maintained and looking good until we can start taking on Events and move forward again. We are in the Starling painting everything Grecian White and I think it is going to look amazing once completed.