Spring
Posted on Fri September 9, 2022.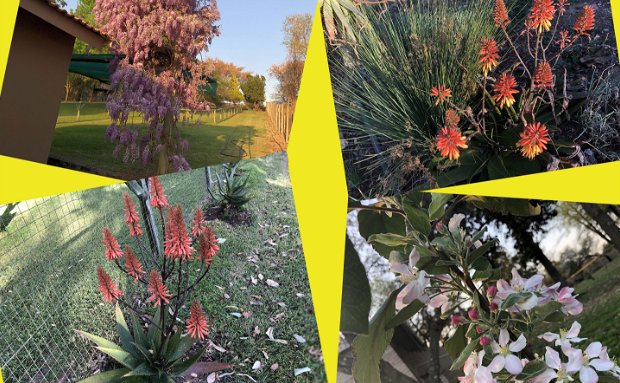 Enjoy springtime at Hills and Dales Accommodation
No matter where you are in the world, one thing that everyone loves is spring. It is a time for love to flourish and literally makes the world go around ....
Here at Hills and Dales Accommodation, we love the return of our beautiful chirping birds and hearing their
songs from early morning until they roost in the evenings. We have the most amazing variety of birds which will keep bird watchers very busy ... You will marvel at the variety of bird calls from wherever you are here.
Spring is a season that isn't too hot or cold, the sky is blue, the grass is green and we have a myriad of blossoming flowers in our lovely gardens for you to enjoy.
Spring is a time when you can open all your windows and let the fresh air and mild breezes flow in and you have a new 'Spring' in your step!
So, step out and visit us, and smile for all the world to see.